Podcast: Play in new window | Download (Duration: 54:55 — 75.4MB)
Subscribe: Google Podcasts | RSS | More
J.T. and Dan from the Cocktail Party Congress join to design a theme park based on… political ideologies of all things! The most buck wild inspiration for a theme park yet!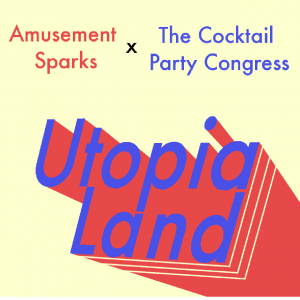 This episode is also available on YouTube!
Check out their show in your podcast app or at cocktailpartycongress.com  
AmusementSparks is
Produced by CUYOMI 
Part of the FancyBat Podcast Network  
Check out our YouTube Channel!